Top Ten Reasons To Live In Reedy Fork Ranch
#10 – Destination
The U.S. Tourism Quality Index has shown Greensboro as being a top small-city destination. Even I had to pause for a moment to wrap my head around "how can that be". When I think of the many great features of Greensboro, tourism is not usually on my mind. The mountains to the west and the coastline to the east "yes", but the Piedmont??
The placement is based on various rankings on TripAdvisor in categories such as sightseeing, as expected, but also sports recreation, cultural opportunities, culinary and lodging. So let's dig a little deeper… According to the local Chamber of Commerce, there are 135 attractions, over 500 restaurants and 87 accommodations to choose from (aside from those on AirBNB). A quick and simplified list includes tours at the ACC Hall of Champions, Greensboro Science Center exhibits/zoo and even ziplining, concerts at Barber Park, shows at the Barn Dinner Theater, re-enactments at Battleground Park, private celebrations at Castle McCulloch, bumper boats at Celebration Station, slides at Wet 'n' Wild Water Park, Cone Denim Entertainment Center, shopping at Friendly Center and Piedmont Triad Farmers Market and tastings at Grove Winery. Dining offerings range from Print Works Bistro to Cheesecake Factory to our #1 ranked Sarah's Kabob Shop.
Located in the central part of the state, Greensboro is not only home to many activities, but also boasts of close proximity to the NC Zoo, the history-rich Old Salem, more lush golf courses in Southern Pines, river rafting down the Dan River, hiking at Hanging Rock and even day-trips to the breath-taking Blue Ridge Parkway. You don't have to choose just one, you can have them all within an easy drive. And the beach…well that's not far at all either.
If visitors are rating the many local options as some of the best in the nation, how grand it is to live in the midst of them. Reedy Fork is the perfect place to become your destination for doing just that! The community is just minutes away from all of the above, offers beautiful homes and our own recreational activities – more on that to come.
#9 - Accessibility
Built in the northeast portion of Greensboro, Reedy Fork is a perfect example of city conveniences in a rural setting. Not too close, yet not so far away either.
As stated in Reason #10, Reedy Fork is near sight-seeing, culture, sports, concerts and a wide array of other activities in Greensboro. The even better news is that it's also convenient to many nearby cities as well.
Highway 29 (adjacent to the community) leads north to Reidsville, Eden and Danville, VA where some of our residents work at Goodyear. Head south for downtown and to access Interstate 40 toward Winston-Salem on the west side and Burlington on the east. Over the next year or so, accessibility will be greatly expanded with the opening of the remaining portion of the Greensboro Urban Loop. The closest loop interchange will be located on Highway 29 only a couple of miles from Reedy Fork. Because the community is located with rural surroundings, there are also many "back-road" options for your drive if you prefer to avoid the interstate paths.
If you like being an easy jaunt from work, shopping and play, but want a peaceful place to reside at the end of the day, Reedy Fork can be just the choice for you.
#8 - Proximity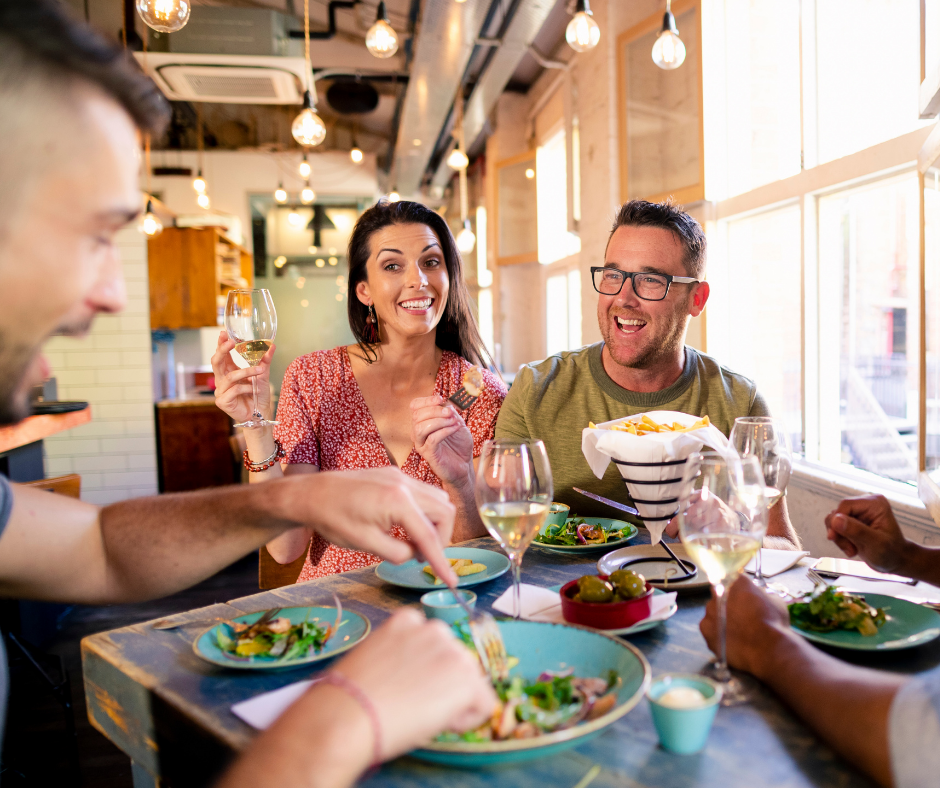 As stated in reason #9, Reedy Fork is not too close, yet not so far away either. Within just a couple of miles, you'll find...
Grocery
Pharmacy
Hair Salon
Nail Salon
Drycleaning
Bakery
Dollar Stores
Banking
Gas
Tax Preparation and Financial Services
Restaurants
Some of them offer special discounts for our residents. There's even night-life at Karonda's Sports Bar & Grill where local bands sometimes entertain on Friday and Saturday nights. Our newest near-by offerings include a Bojangles and an Auto Zone.
Within the community, there are also sites that are zoned for commercial business. As we are still growing, it is not known just yet what these businesses will be, but the possibilities are there once the number of homes becomes sufficient to support them.
#7 - Farmers Market
How many communities have a weekly Farmer's Market? Not a lot and Reedy Fork is very fortunate to be among the chosen few.
Each week throughout the warmer months, some of our local farms come out with their wares to sell. Fresh veggies, fruits, seafood, beef, chicken, cheeses and flowers are available as well as jams, spreads, condiments and even soups depending upon the availability. We also have lots of desserts, candles, soaps, custom signs, and more. Food trucks come out throughout the week for a wide array of ready-made offerings.
The market sets up at our South Village Community Center so that everyone can easily stop by on their way home from a long day at work. When you can't make it to the store, we bring the store to you. Quick, simple and delicious…

The Reedy Fork Ranch Farmers Market

Tuesdays, 5:30pm to 8pm May – October
#6 - Sidewalks and Trails
It is rare at most any time of day that you can drive along Reedy Fork Parkway without seeing someone out walking or jogging. With many miles of sidewalks throughout the entire community, opportunity abounds for exercising yourself and your pets.
If you're on the south side of the neighborhood, you can also follow the mile-long trail along Reedy Fork Creek. The peaceful trail winds through the woods and has access points at our Willowcreek, Elderbush and Boxelder homes. Enjoy some solitude or take a jaunt with friends. Relax on a bench along the way or study nature with the kids at water's edge.
Reedy Fork provides many recreational opportunities, and our sidewalks and trails are two of the best. Plus, you'll likely "run" into others along the way so it's a great way to meet some new acquaintances in this wonderful community.
#5 - Civic Associations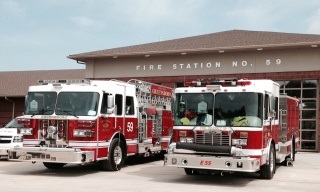 Reedy Fork Elementary School, a Guilford County public school, resides within the property boundaries of the community. Located in the heart of Reedy Fork, the school is an easy walk for some of the neighborhood kids.
Open for several years now, the community is also home to Reedy Fork Early Learning Academy. This five star licensed child care center is adjacent to the Sycamore Glen neighborhood and offers services for children up to age 12 including after-school care and summer camps. We are excited to announce that they now have Kindergarten with more grades to come. The center is open Monday – Friday year-round from 6:30 am to 6 pm.
Fire Station #59 opened on September 11, 2014. It is located at the entrance to the community just off Hwy 29 North. It is a joint Guilford County EMS and fire station and serves Reedy Fork. Residents can be comforted by the fact that emergency services are just moments away.
Educational services for kids and near-by emergency services for all…These civic facilities offer more reasons to call Reedy Fork home.
#4 - The Homes
Our Products:
I'll call it products, with an "s", because Reedy Fork offers a variety of housing types for a variety of owner types. There are single-family homes with 3 – 5 bedrooms to accommodate individuals and those with growing (or blended or multi-generational) families. There are also twinhomes that offer 3 bedrooms all on a single level. And there are two-story townhomes. Different products to fit different buyers.
Like everything shiny and new? We've got it! Currently, True Homes and DR Horton are in the community building brand new homes with LOTS of options in both plans and features. All of these homes are single-family homes with both 1-story and 2-story choices. Deluxe kitchens and baths with granite, hardwoods and large, flexible floorplans are available. Make all of your selections from the ground up to customize a home that's just right for you!
Prefer a home that's move-in ready? Our existing homes for sale* can offer you a tremendous value with mature landscaping, quiet streets and, often, after-market upgrades. Sometimes you can save yourself the additional cost of fencing and a storage shed by purchasing a home that already has them. And these homes are especially nice if you don't have the time to wait on construction (typically 6 to 8 months).
The Price:
Think you probably can't afford these new or existing homes? Think again! Our townhomes sell in the low $200's and our larger homes with all the bells and whistles in the mid-$400's, and there are some of every price in-between. Perfect for first-time buyers, move-up buyers and empty-nesters who are downsizing.
Reedy Fork also offers an affordable lifestyle with HOA dues at only $50 per month. And the dues have never increased! The monthly fee includes access to the pools, tennis courts, trails and more. It's a price that really can't be beat and is well worth it.
The Point:
The point is that you can get a fantastic, upgraded home at Reedy Fork at a price you can afford. We have model homes open daily and appointments can easily be scheduled for the re-sale homes. Stop by our office (3600 Reedy Fork Parkway) or call (336) 233-6148. We'll discuss the product that fits you best as well as the price that is most comfortable.
Let's go take a look!
*Don't forget to check out our current homes on the market here.
#3 - Amenities
Prospective buyers often get a surprised look on their face when I tell them that the homeowner's association dues at Reedy Fork are only $50 per month. They are even more surprised when I tell them that the dues have never increased…that's since 2003! But what REALLY starts to shock them is when I list off the amenities that are included in that $50 per month…
Jr Olympic Pool
Kiddie Pool
Clubhouse Access (nominal cleaning charge per event)
Tot Lot Playground
Big Kids Playground
Tennis Courts
Basketball Court
Paved Walking Trails along the creek
RV/Boat Storage
On-Site HOA Office
Year-Round Activities
Electronic Newsletters
Plus, the HOA is working on a 2nd pool and clubhouse! It's an unbelievably good deal and to be able to share it all with your neighbors makes a great community even better.
So don't let outrageous association dues taint your view of living in a planned development. Not all are created equal. And at least one is heads above the rest…except on price.
Contact me today and I'll be glad to give you the full amenity tour so that you can see the value for yourself. I can't wait to see the look on your face!
#2 - Activities & Special Events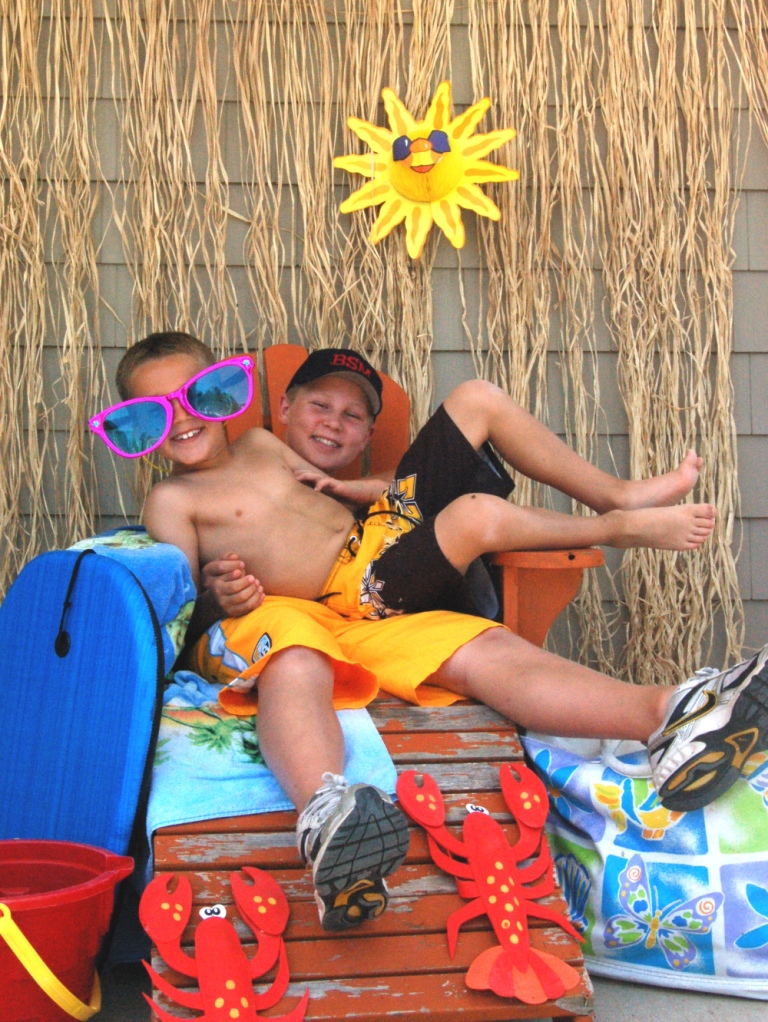 There is ALWAYS something brewing at Reedy Fork... Easter Egg Hunts, Fall Festivals, Evenings with Santa just to name a few.
What would summertime fun be without pool parties with burgers, snow cone trucks, ice cream socials and late night swims? How about spreading out blankets on the lawn for big screen movie nights that the whole family can enjoy? Hotdogs roasting on the grill and popcorn popping? It's what makes those ever-lasting memories that you wanted as a child and now want for your own kids.
The first Saturdays in May and October brings hundreds out to the community for our annual yard sales. And speaking of not just hundreds, but thousands...at least 2,000 ghosts, goblins and princesses grace our roadways to grab up all the candy they can find on Halloween.
Everyone is kept well-informed of these activities by the Reedy Fork Newsletters that go out via email. It's events and special occasions like these that bring the community together and where neighbors turn into life-long friends. Come join us and even you might find yourself face-to-face with a beautiful white dog with black spots being escorted by a clown. Why not?!!
#1 - The People
Do you dream of living in a community full of friendly faces, varied backgrounds and diversity? With families, couples and singles? From millennial ages to seniors starting a life as empty-nesters? Reedy Fork is just that kind of place.
Our growth plan predicts upwards to 3,000 homes for the overall community - practically a small town in itself. And we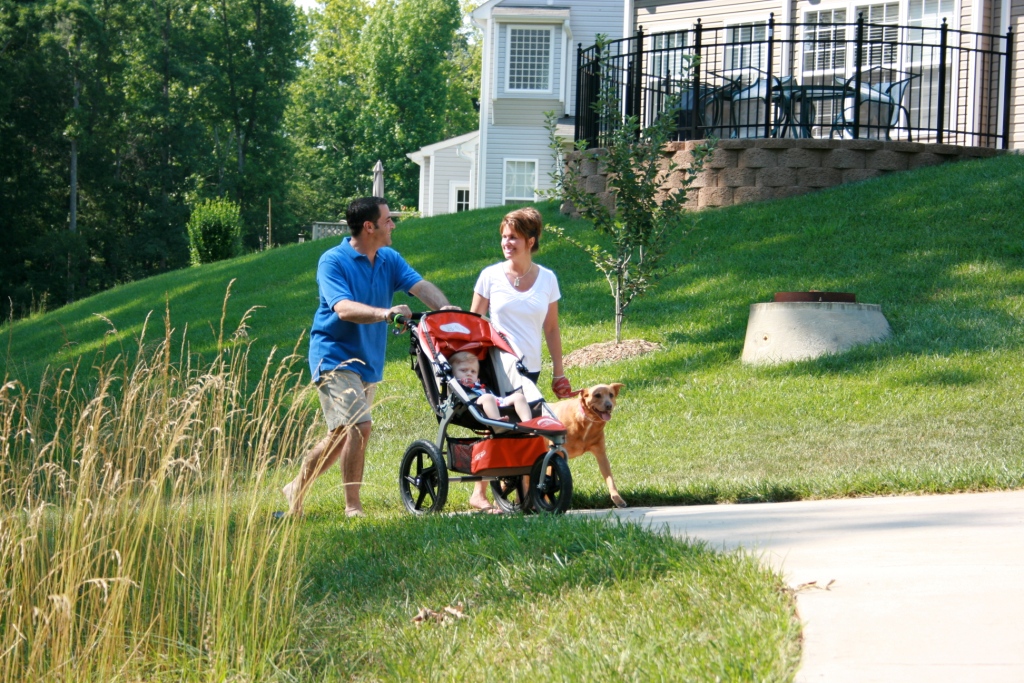 sort of have that small town "feel". It's that feeling that makes you want to know your neighbors as you meet on the front lawn to watch the kids absorbed in a game of sidewalk hopscotch.
As discussed in #6, #3 and #2, there are lots year-round opportunities to gather together socially from hanging out at the pool, spending a Saturday afternoon at the fall festival or simply by going for a leisurely walk along the trails. Even just standing in your own drive-way, you can meet, chat and develop lasting friendships with nearby neighbors.
Many of our residents have been here for over 15 years and couldn't imagine going anywhere else, particularly because of the relationships that they've created. Some who moved here in their "starter" home have now purchased a new, larger home still in the neighborhood to accommodate their growing family, but without leaving the neighborhood that they love. There are also a number of multi-generational owners within the same family - the grandparents, the parents and the grown children all have homes in the communtiy. A true family affair.
So join us whether you're single, couple, family, young or young-at-heart. Come alone or bring the whole extended family. Settle down for a long time or for at least a little while. You're sure to find both neighbors and friends in beautiful, "small-town" Reedy Fork Ranch.