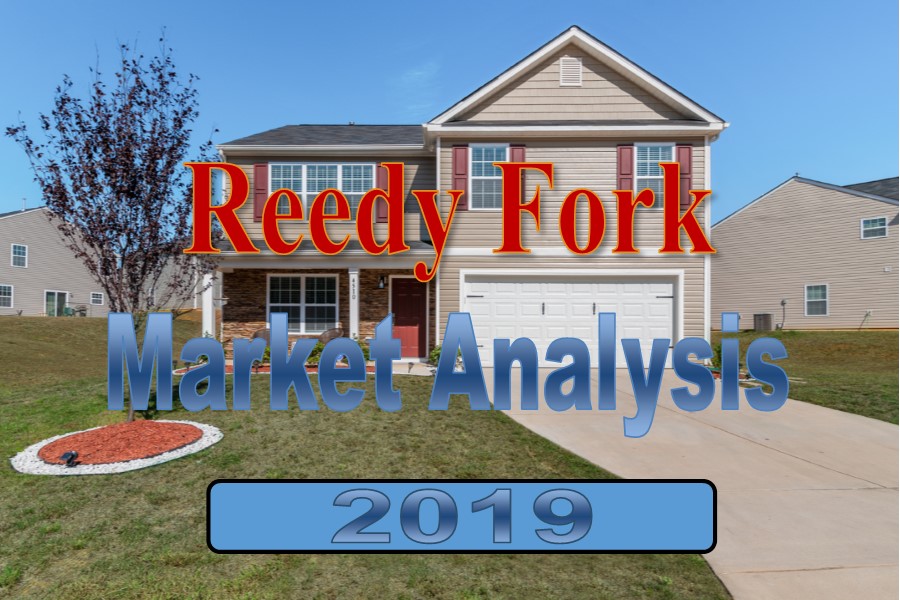 2019 was another incredible year for Reedy Fork Real Estate! Per MLS data, there were 73 existing (non-new construction) homes closed from January to December. In addition, there were about 100 new construction homes sold. WOW!
Here's a quick run-down of some of the market stats as shown in the Triad Multiple Listing Service on existing home sales last year:
Total Sold
Avg Price
Price/sf*
DOM**
Existing Homes Sales – ALL
73
$182,590
101.67
16
By Neighborhood:
Arrowwood
15
$148,777
114.23
6
Boxelder
6
$228,483
85.49
19
Elderbush
3
$192,276
98.99
17
Hardie Farm/Oakgate
5
$215,980
91.89
65
Northwood
19
$208,832
94.84
19
Sycamore Glen
16
$157,024
113.72
6
Willow Creek
8
$169,353
99.50
5

Towns at South

Village

1
$102,500
88.98
41
Our average sales price increased from $161,076 in 2018 to $182,590 in 2019, and the price per square foot increased from $93.26 to $101.67. On the decline were days on the market averaging only 16 days down from 21!
The numbers above are positive for both our existing homeowners who have sold or are looking to sell, as well as for those looking to purchase with the community. Knowing that our homes can be sold quickly is a plus for those moving here.
No doubt the new home sales were up due to an extreme lack of inventory on existing homes. There were times in the year that we had only 1-2 existing homes on the market (out of 1,200!). Because not all of the sales on new construction are entered into the MLS, the data is more difficult to gather. However, per the data that has been collected, the new homes averaged selling for $244,537 at a price of $105/square foot last year. These are BIG increases from 2018.
If you have any questions about the data, please feel free to reach out to us. And of course, if you're thinking of selling, we are your neighborhood real estate agency.
*Price/sf = average price per square foot**DOM = average days on the market
Please note that data is based on MLS data which does not include sales outside of our local listing service such as For Sale By Owner or those not listed accurately. Not liable for accuracy.